It is no secret to anybody that knows me that I am a great U2 fan. I have been so since 1982 when I saw them play in a pub in Paris. They were unknown at the time, playing in Europe for the first time.

In the opening of the marvellous song 'Stuck In A Moment You Can't Get Out Of' Bono sings:

"I'm not afraid
Of anything in this world
There's nothing you can throw at me
That I haven't already heard".

This seems to me to be relevant words also when talking about the Brexit debate in the last years. I have several times called for the need for a technical dialogue on how to solve the consequences of Brexit. However, this has been extremely hard to do, since both sides until recently have used every opportunity to move such a discussion into the well known for-or-against mode.

We have been stuck in the Brexit moment for some time now. Now, finally, Brexit is done.

The two parties, the European Union and the United Kingdom, are gearing up for a battle at the new negotiation table. Let us hope they don't bring too much baggage to the room.

EU is UK:s biggest trading partner. The UK is the EU's third-biggest trading partner. There is a lot at stake.

The EU President Ursula von der Leyen announced yesterday that the EU has an approved mandate being ready to "build a close, ambitious partnership with the UK".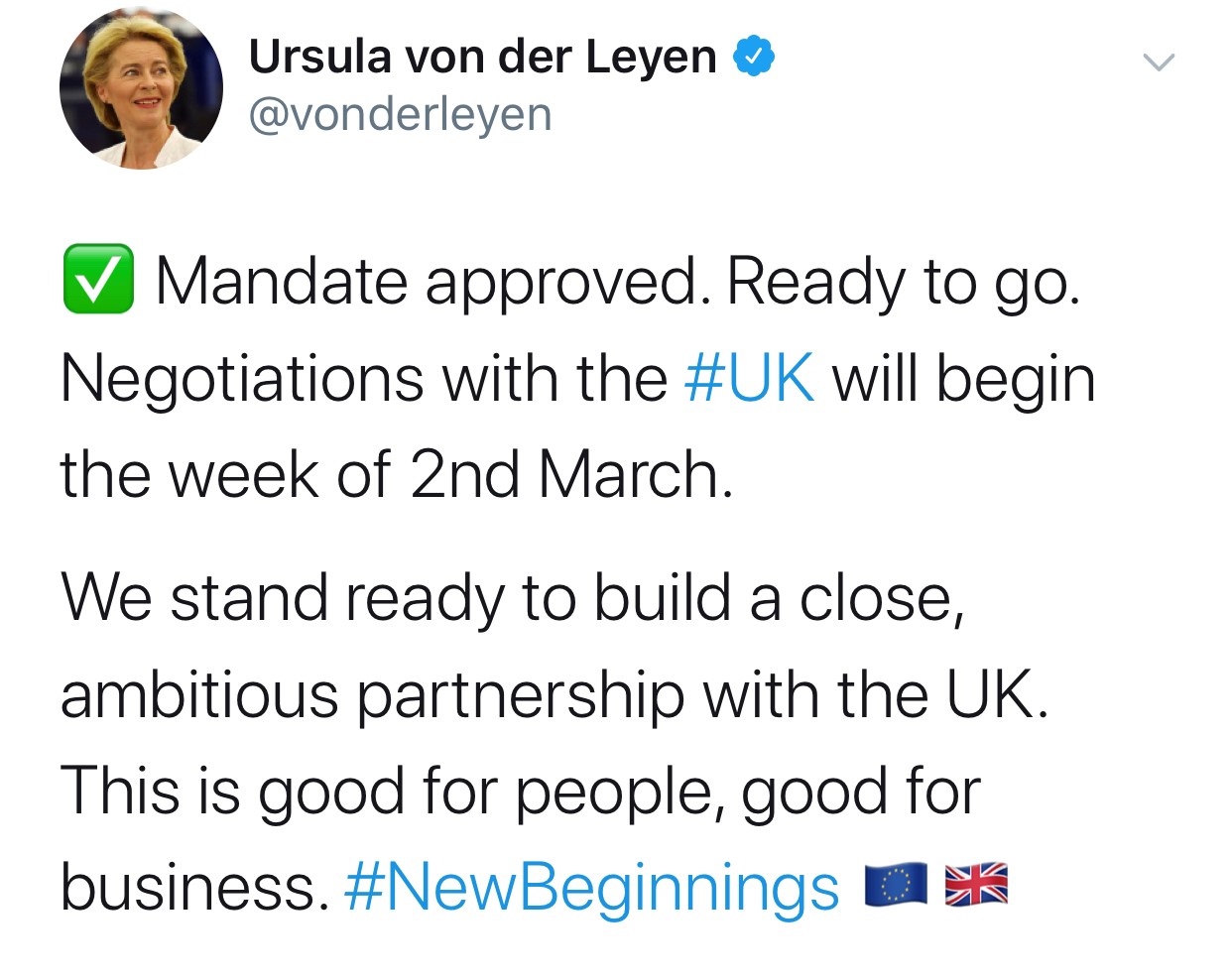 Michel Barnier, the EU lead negotiator, yesterday announced the coordinated EU negotiating position. There were few surprises. In fact, the EU position is logical and understandable. For EU the protection of the single market is the priority. If that can be handled and agreed the EU wants an as broad as possible free trade agreement as possible.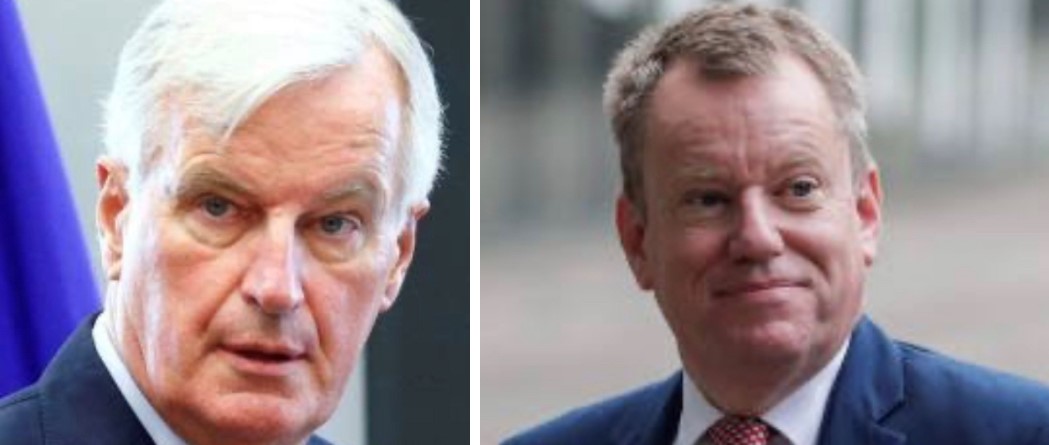 The United Kingdom, and the lead negotiator David Frost, has been clear that the UK sovereignty over its trade policy will be fundamental.

Also, the customs and border procedures for the new Border need to be agreed as well as the details of the NI protocol to the Withdrawal Agreement. The first issue above will not render any major problems - there will be border formalities at ports and airports, including Dover-Calais and the EuroTunnel. It is more about how these formalities can be done in an as practical, facilitated and efficient way as possible.

While the latter, the NI protocol, is more challenging. However not impossible.

Still, I see many experts on social media and in the news reporting spending more time on identifying problems than proposing solutions to solve them. Maybe out of old habit or maybe because it is easier to do so. But there are exceptions and now it is time to contribute to shaping the best borders in the world.

The NI protocol is from a customs perspective a really interesting technical case since there are no similar cases in history. NI is the first geographical area situated in two customs unions/customs territories at the same time. There is a framework for the detailed model in the WA NI protocol, but it is not specific.

A joint committee will work on how to interpret the situation and how to make trade work with as little disruption and friction as possible, while still ensuring the overall objective.

The aim is to minimize the risks of non-EU goods diverting into the single market without being properly declared to customs since there will be no physical border on the island of Ireland.

Many experts on both sides have claimed that this means there have to be ordinary customs declarations on all goods, but this is not my opinion based on my experience of international legislation.

There are several different ways to ensure the aim and purpose of the protocol (And in line with the agreed texts). Some of these models are proven equal or more efficient than the traditional transaction-based declaration set-up.

This new model design should be about rules of origin/destination, market surveillance, risk mechanisms and flows.

Will it be entirely the same as today? No, but it is possible to do with minimal disruption for trade.

Again, to large extent future relations is about customs and borders. The good news is that there are excellent international standards and best practice models to use when it comes to customs and borders.

The formal future relations negotiation between the EU and UK will start on 2 March, next week, and it will proceed in both London and Brussels this time. Soon we will know more.

I am more optimistic than most people. It will not be easy negotiations, but knowing the people on both sides I am convinced that there will be some results at the end of the day. I still believe there will be a thin FTA, agreements on trade and borders and a workable solution for NI. It is time to work together. Experts on both sides need to support the negotiators with the best possible solutions based on international best practices. Politicians need to be visionary and show leadership.

It is time to listen to the international customs community, we have many of the answers.

Maybe we are about to get out of that moment in time we got stuck in. Maybe it is finally time to leave the old leave or remain war songs behind us and work together to make the best possible music of the situation. If we work together.

Or as Bono would have said: 'Sometimes you can't make it on your own'.
Afterall, we are still neighbours. Let's fix the future relations based on mutual respect.
Then, on January 1st 2021, we are off on two different world tours playing our songs.
---
Lars Karlsson
CEO/MD KGH Global Consulting