We are now only two hundred days away from the end of the Brexit transition period. Before the weekend, the UK Government formally told the European Union (EU) that there will be no request for an extension of the transition period and that the UK will leave the EU also in practice on December 31st 2020. Which leaves the private sector involved in international trade between the UK and the EU with only months to prepare. Not a long time and this is a race nobody wants to lose.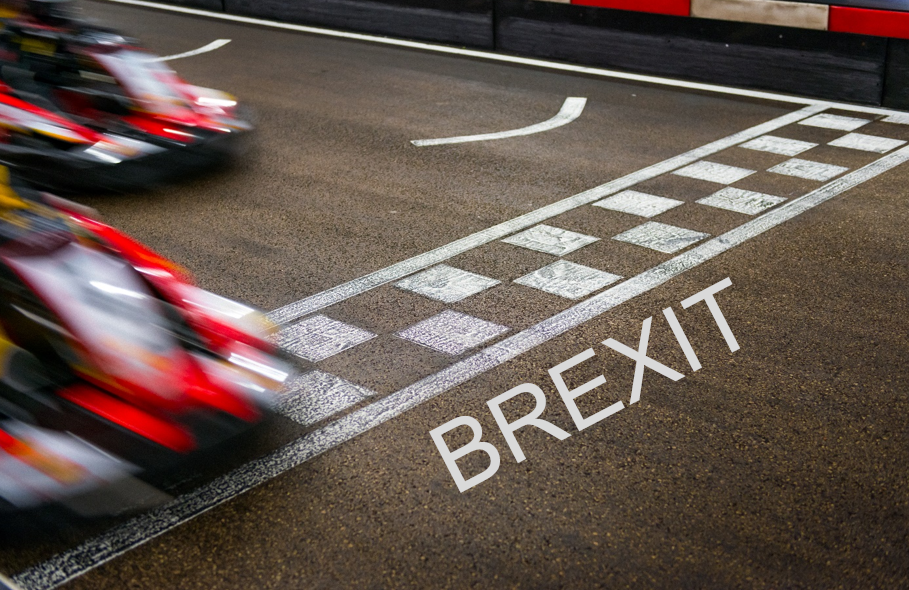 Let me first underline that the European Union will treat the UK as a third country from day one and the Union Customs Code (UCC) border procedures for third country borders will be applicable.
Secondly, the UK Government last week presented the first version of a phased approach for the implementation of the border formalities between UK and EU when the transition period ends (Day One Border Operational model).
The new border operational model includes that there also will be third country border formalities for export from the UK to EU from day one, January 1st 2021.
For EU to UK import full border procedures will be demanded from day one for controlled products (excise goods like alcohol, tobacco etc), while a temporary simplified declaration procedure, known as Customs Freight Simplified Procedures, Entry In Declarants Records (CFSP, EIDR) according to the model presented will be offered for remaining goods until a firm deadline of June 30th 2021.
It is important to note that all companies will have to prepare customs declarations and keep records on all imports from January to June, also if the temporary simplified procedure is used.
It will likely be possible to file full declarations for companies that want to do so. The temporary simplified procedure arrangement and deferred payment offer will be available to end June. From July 1st 2021 full border procedures will be demanded for all goods, both export and import.
The procedures for goods with animal origin (SPS) will partly change from April 1st and full SPS border formalities and controls will be in place from July 1st 2021. Safety and Security declarations will not be required for UK imports until 1st July 2021. The deadline for the simplified procedures will not be extended.
Goods to and from Northern Ireland under the Withdrawal Agreement, NI protocol - will have specific rules and processes.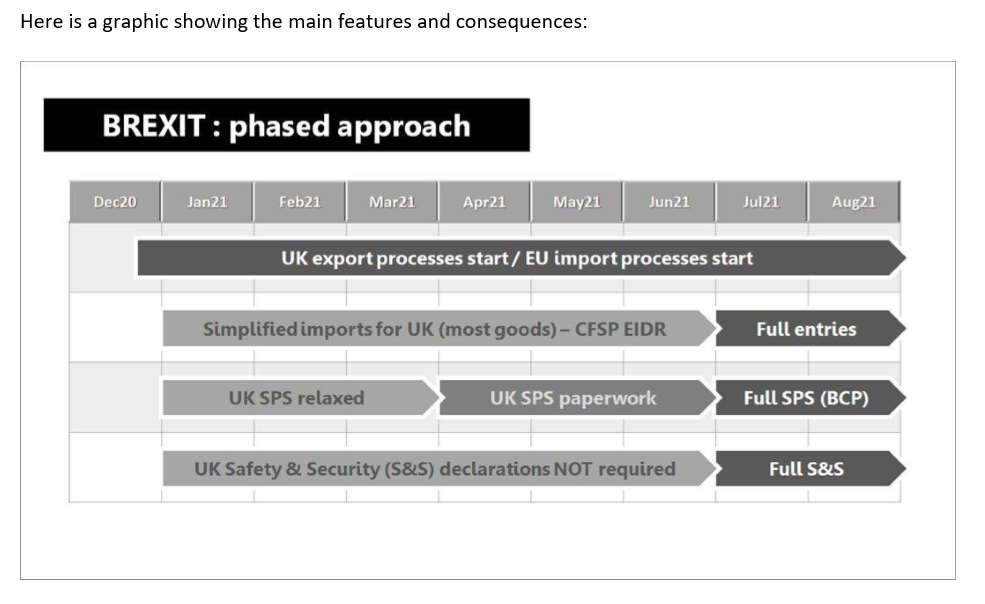 This graph was originally made by Robert Hardy of the Customs Clearance Consortium, who has given his permission to use it here.
UK Lead negotiator David Frost published an addendum to the Terms of Reference on the UK-EU Future Relationship Negotiations outlining and agreed intensified period of UK-EU negotiations from July to September with the aim to reach a Free Trade Agreement (FTA) in time.
An FTA does not change the need for border processes as of above, but if there is no FTA then there will also be customs duties on many products to take into consideration for traders.
This means that we now know what the UK-EU border will look like from January 1st 2021. A lot of things now need to be done, both by Government and the private sector.
It is time to do the final preparations. We have no excuses left. We know when the preparation needs to start, today – and when it ends. The companies preparing best will be the winners in this race.
---
Lars Karlsson, MD KGH Global Consulting, Brexit Advisor